The Dentist

Dr. Jeffrey Wold, D.D.S.
Dr. Jeffrey Wold has lived in Arizona since the age of 3 and grew up in East Mesa. After graduating with honors from Mountain View High School, Dr. Wold attended Arizona State University and graduated Magna Cum Laude with a B.S. Degree in Biology in 1999. Before graduating from ASU, Dr. Wold spent two years on a church mission in the Amazon Rainforest of Brazil.
After being exposed to so many wonderful people without access to dental care, Dr. Wold found his passion in life, helping others maintain their oral health at such a level that they can live their lives without being distracted by toothaches! Following gradutation from ASU, Dr. Wold received his dental training from the University of Colorado and graduated Magna Cum Laude with a D.D.S. Degree in 2003.
Dr. Wold returned to the sunny deserts of Arizona where he has practiced dentistry since 2003. Dr. Wold realized his dream of delivering dental care to the best of his abilities, when he opened Higley Groves Dental, PC in 2004. Since then, having treated thousands of wonderful paitients, Dr. Wold continues to attend educational courses to be able to continue to deliver exceptional, state-of-the-art dentistry everyday.
---



The Team
Deborah - Office Manager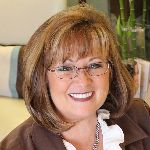 Deborah moved to Arizona in late 2013 after living in Texas for 8 years and San Diego prior to that. She attended So. California College of Medical & Dental and loves working in the dental field. Deborah has been married to her wonderful husband for 17 years. They have 2 daughters and one son and also 5 adorable grandchildren. When Deb isn't busy brightening up the office with her cheery way of living she loves the outdoors. Her hobbies include RVing, hiking, bike riding and playing in the pool.
---